5 Elizabeth Street, George Town, TAS
26 Rooms - 16 Motel, 8 Villa and 2 Hotel
Restaurant and Pizza Takeaway
Christmas & New Years Opening Hours
Dec 24th – 12 to 6pm | Dec 25th til 28th Closed | Dec 29th – 12 to 9pm | Dec 30th – 12 to 9pm | Dec 31st – 12 to 12 | Jan 1st – 12 to 9pm
Send us a message
Want to get in touch? Send us a quick message below. Please answer our spam protection question.
5 Elizabeth Street, George Town
TAS 7253, Australia.
Bottle Shop Opening Hours
Monday: Closed
Tuesday to Sunday: 12pm
Bar / Gaming / TasKeno Opening Hours
Monday: Closed
Tuesday to Sunday: 12pm
Restaurant Opening Hours
Dinner from 5pm Tuesday to Sunday
Lunch from 12.00 Sunday only
Since 1856
About The Pier Hotel, George Town Hotel
The Pier Hotel was first opened in 1856 as a single story building under the management of Mr G M Ruttley, who was the licensee for many years and retired from the hotel in 1892 to live in Launceston. He was followed by Henry Weight in 1892 through to 1900.
Mr G W Plank was licensee from 1900 to 1920.
During that period he conducted a coach service in competition with a Mr H K Harris. Both services started with horse-drawn vehicles and later motor buses. They ran between George Town and Low Head, meeting the ferry steamers from Launceston, and also the coach service to the gold mining town of Lefroy. Apart from the external activities of the owner, The Pier was renowned for its sea baths, food and accommodation.
The original building was demolished circa 1902 and was replaced by the two-story weatherboard building that greets visitors today.
The following people were licensees of The Pier from 1921 onwards:
E. P. Decker
G. W. Martin
Thomas Deegan
J.W. Deegan
H.G. Scott
J.D. Taylor
There are probably others, but the official records from 1971 to 1989 are not very clear.
Since 1989, the current owners have owned and managed the business of The Pier Hotel and have carried out major renovations at various stages to the main building and the overall site.
1990
The Motel/ Hotel rooms were added in 1990 to provide accommodation for the original Sea Cat service conducted by Tasmanian Ferry Services. The service ran between George Town in Tasmania and Welshpool in Victoria until 1993.
The Hotel won its first of Three National AHA (Australia Hotels Association) Awards in 1993 for the best hotel in Australia for similar businesses with 100 rooms or less. Numerous state awards have been received for service and food.
The owners, management, and staff are proud to continue providing quality service that started over one hundred years ago.
Visit Tasmania in Style
We Have Vacancy!
George Town's most elegant hotel, beautifully refurbished, and heritage listed.
5 Elizabeth Street, George Town TAS 7253, Australia.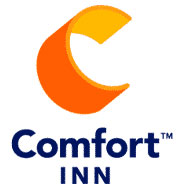 Restaurant Opening Hours:
Tuesday to Sunday
Lunch Midday till 3.00 PM
Dinner 5.00pm till 8.00pm
Bottleshop Opening Hours:
7 days from 12.00 till 8.00pm
Gaming and Bar Opening Hours:
Tuesday to Sunday
From Midday till 9.00pm
Facebook Posts
This message is only visible to admins:
Problem displaying Facebook posts.